Vitro company was established in 1990. Since then we continuously create and overhauled stained glass windows. In 1994 we gained the permission to work on historic buildings.
Our domain is stained glass wafers. Such wafers we have realized already in the nearly two hundred objects. Many of these achievements are large – from 100 to 500 m2 of glazing. We make them comprehensively, including maintenance of metal, wood and stone parts.
The ability of immediate execution of the orders comes from the potential of workshop equipment and inventories of raw materials. Without the need to order and to collect the materials, we can always start work " at once". Our stable crew with years of experience guarantees perfect execution of work. We also prepare work schedules and as-built documentation for Conservation Office. The vast majority of tenders in which we started ended up on signing a contract with our company. The quality of our implementation is confirmed by references and continuous new orders.
New stained glass windows are made based on custom projects or established artists with whom we work. We also undertake creations according to the investor's projects. Every job done is a subject to warranty, and after warranty expires we care indefinitely of our stained glass windows. We advice investors royalty-free, sharing with with our know-how and experience nevermind if they are our customers.
About prices… Number of works we perform and the orders we obtain indicate that they are very reasonable.
Our mission is customer satisfaction by making stained glass very good quality, on time and in a satisfactory price.
Welcome to talk.
Yours sincerely
Zbigniew Brzeziński
founder and owner of the company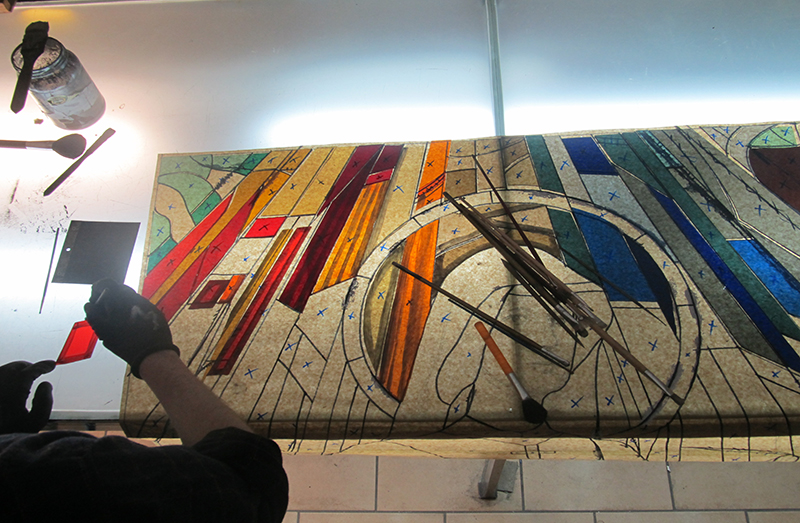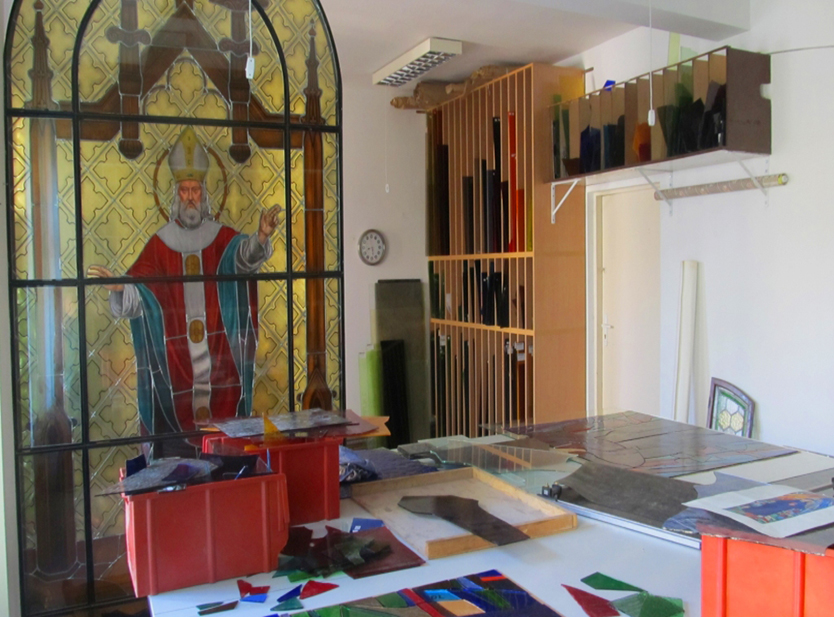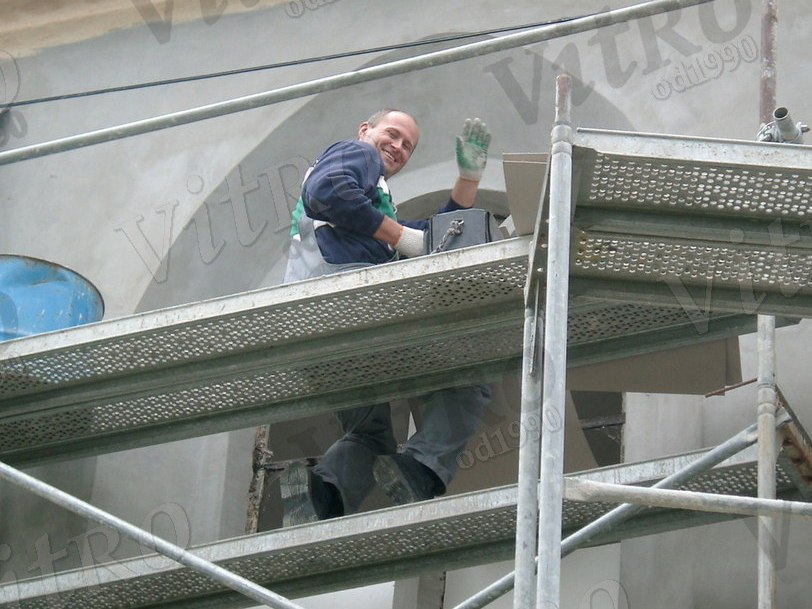 ZBIGNIEW BRZEZIŃSKI
Man orchestra – the founder and owner of the company Vitro, vice president Association of Stained Glass Enthusiasts Ars Vitrea Polonia, a lover and collector of memorabilia related to the former Legnica, president and founder of the foundation and historical website liegnitz.pl.
He learned the art of stained glass in the renowned studio of Wacław Konsensjusz in Strzelno. Since 1990, he has been running his own studio and in 1994 he obtained conservation qualifications, thanks to which, in addition to creating stained glass from scratch, the company also renovates and conserves historic stained glass windows. Apart from typical workshop work, Zbigniew Brzeziński is also involved in acquiring new orders, contacting investors, approving projects, and managing and monitoring the work in the studio.
MICHAŁ
Creates designs and paints stained glass. He started his artistic path already in high school in an art class where, in addition to art history classes, he learned various types of painting techniques. He continued his education at the Higher School of Artistic Crafts and Management in Wrocław, and at the same time (in 2007) he started working at Vitro, where he could learn the profession in practice, and later become its leading artist.
IGOR
He creates designs and paints stained glass. His many years of experience and skills are invaluable. Igor is a graduate and former lecturer at the National Academy of Arts in Lviv. He lives and works in Lviv. Despite the distance, since 2004 he has been closely associated with the Legnica studio. Together with Michał, they are responsible for the artistic side of the works performed.
BARBARA
She graduated from general secondary school in a class with an art profile, then continued her education at the Nicolaus Copernicus University in Toruń in the field of Protection of Cultural Property, where she obtained a bachelor's degree and then started education at the University of Wrocław in the field of Art History. In addition to art in theory, he is also happy to deal with it in practice. In the Vitro studio, he assists in the subsequent stages of creating stained glass – from cleaning glasses and painting corrections to creating designs.
WADIM
He has been associated with the studio since 2003. His tasks include selection of the appropriate glass for the project, its proper cutting and assembly of ready-made accommodation in architectural facilities. He is also a specialist in various types of inscriptions, fonts and ornaments.
DAMIAN
It deals with everything related to the assembly of stained glass as well as their disassembly and assembly in the facility.
MARCJAN
He has been associated with the studio since 2014. Together with Damian, he takes care of disassembly and assembly.
To contact us, you can use the contact details provided below or use the form: