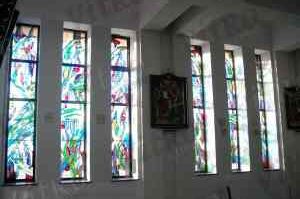 DZIERŻONIÓW
CHURCH OF P.W. QUEEN OF THE HOLY ROSARY
The construction of this modern church was started in 1990, and the consecration took place in 2003. An integral component of the modernist interior, giving it a unique character, is the light that softly illuminates it by colored stained glass.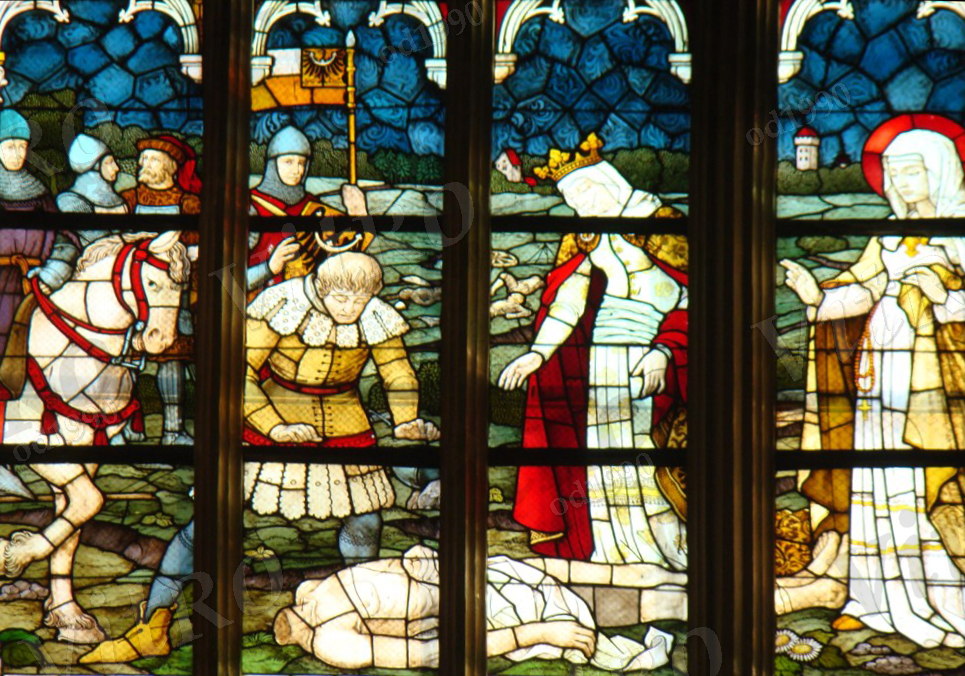 LEGNICA
ST. MARY'S CHURCH
The Evangelical Church of the Virgin Mary, called St. Mary's Church, is one of the oldest churches in Silesia. The beginnings of its construction date back to the 12th century. We renovated 14 stained glass windows in the aisles, topped with rosettes, from the years 1902-1908. The total area of ​​the huge windows is as much as 300 m².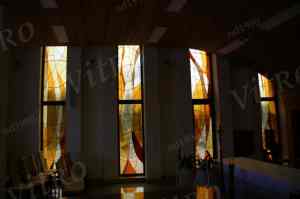 POLKOWICE
FUNERAL CHAPEL
Works in the funeral chapel at the municipal cemetery in Polkowice were carried out from March to May 2014. The total glazing area was 35 m2.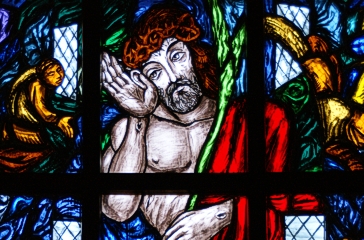 LEGNICA
CHURCH OF THE SACRED HEART OF JESUS
The efforts of Fr. The parish priest Jan Mateusz Gacek was crowned with the creation of unique, original stained glass according to the designs 
Henryka Jana Bacy
.
The content and layout of the stained glass windows is based on a well-thought-out idea, the axis of which is the Litany of the Sacred Heart of Jesus, "written" with pictures on the twelve windows of the side aisles.
To contact us, you can use the contact details provided below or use the form: