EXPERTS SINCE 1990
IN THE MAINTENANCE AND RENOVATION OF STAINLESS WINDOWS
SACRED AND MONUMENTAL
FOR THE INVESTOR:
Read before choosing a contractor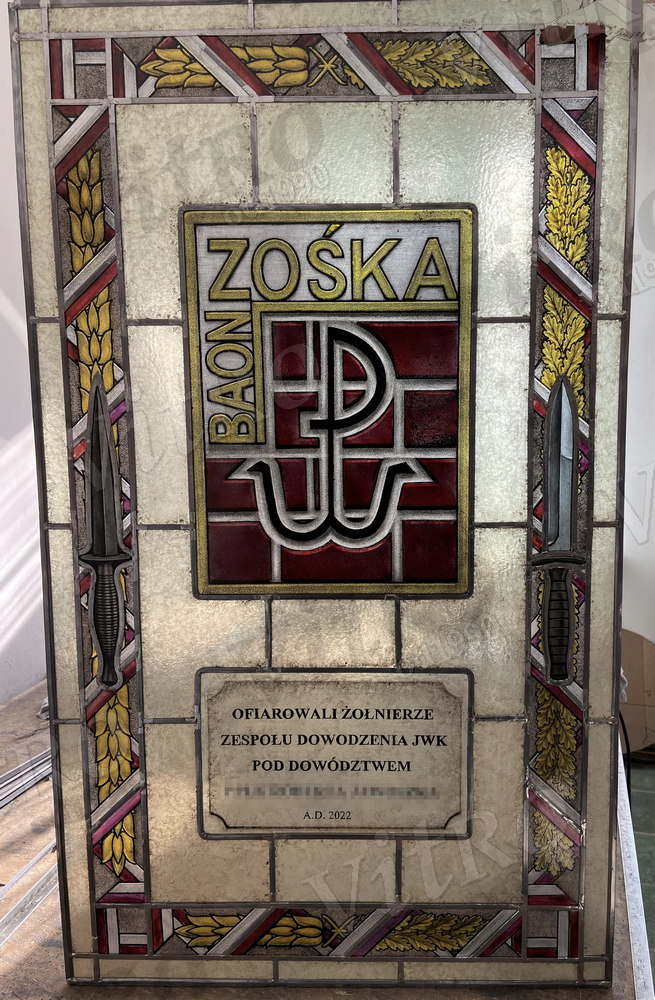 MILITARY COMMANDO UNIT IN LUBLINIEC
13.04.2022
We make stained glass windows not only in churches. The one we present was created to decorate the chapel of the Military Commando Unit in Lubliniec.

CHURCH OF HOLY TRINITY IN BĘDZIN
05.04.2022
Recently, we installed stained glass windows in the Holy Trinity Church in Będzin, which were designed by prof. Krystyna Pawłowska from Krakow. Further projects are awaiting implementation.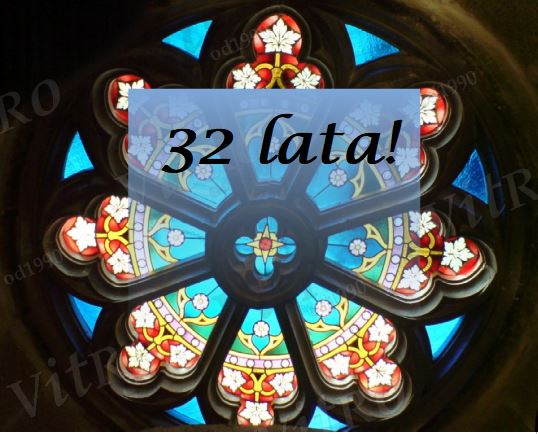 32 YEARS OF VITRO STUDIO

32 years of creating, restoring and conserving stained glass windows. During this time, we have worked in over 200 facilities in Poland and abroad. From small stained glass windows to huge projects, there is still a lot of work and new challenges ahead of us.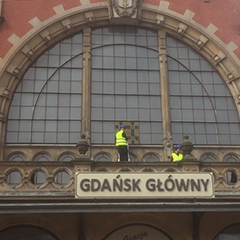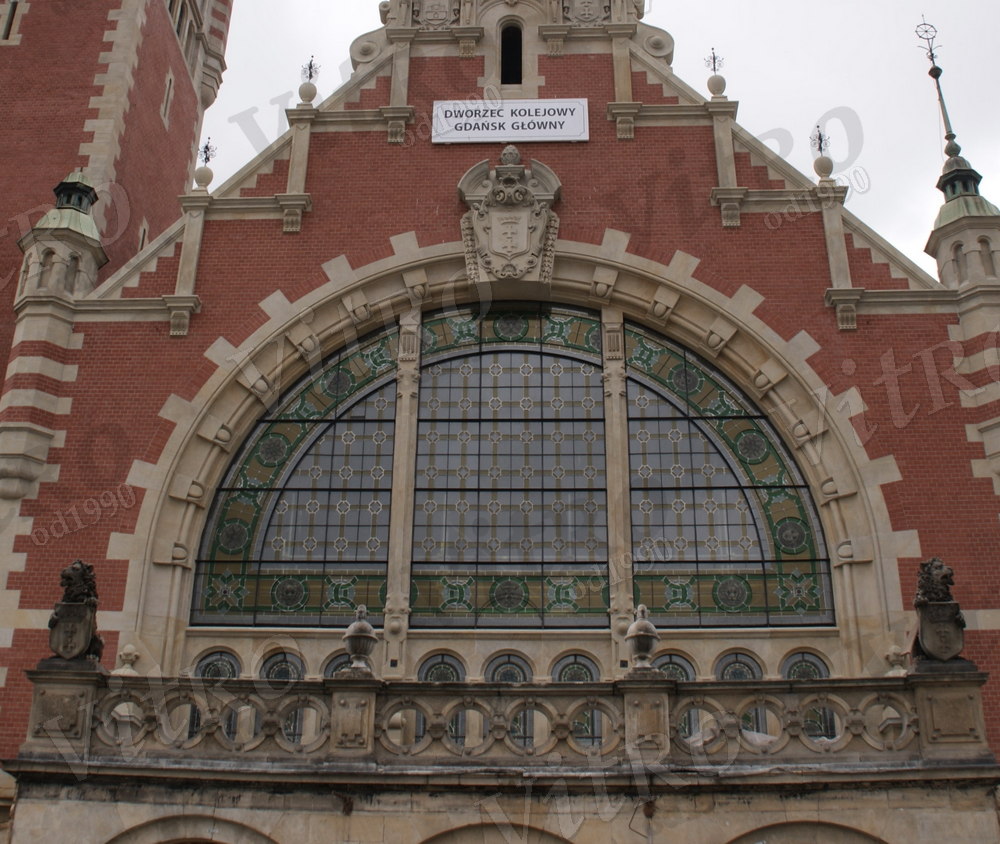 RAILWAY STATION IN GDAŃSK
02.04.2022
After almost two years, we are nearing the end of the works at the Main Railway Station in Gdańsk. There are still minor stained glass windows to be made in the checkout rooms, while the main ones have already been completed.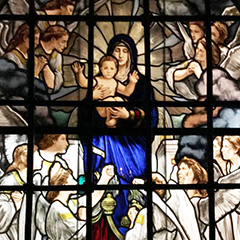 THE ANGEL'S MOTHER
31.07.2020
Our Lady of the Angels is an extremely beautiful iconographic motif and at the same time, due to the multitude of figures, a difficult stained glass task. It was the first time we had the opportunity to deal with such an order, but it seems that it turned out very well. The confirmation may be the very enthusiastic reception of the stained glass window by the parish priest and parishioners from the church in Nowa Wieś Grodziska.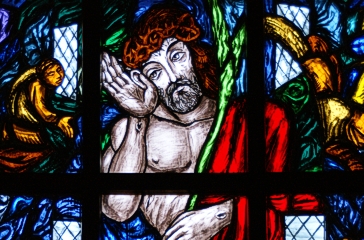 LEGNICA
CHURCH OF THE SACRED HEART OF JESUS
The efforts of Fr. The parish priest Jan Mateusz Gacek was crowned with the creation of unique, original stained glass according to the designs Henryka Jana Bacy.
The content and layout of the stained glass windows is based on a well-thought-out idea, the axis of which is the Litany of the Sacred Heart of Jesus, "written" with pictures on the twelve windows of the side aisles.
SELECTED FROM OUR PORTFOLIO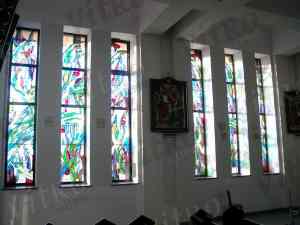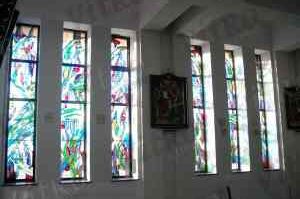 DZIERZONIOW
Church of Queen of the Holy Rosary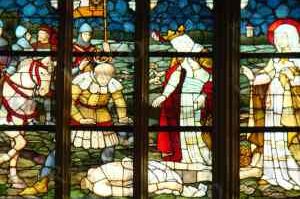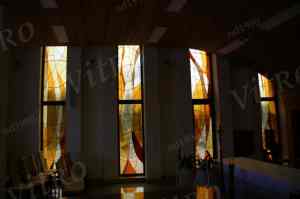 The Vitro company has been operating since 1990. During this time, in addition to those presented above, we have completed many smaller and larger orders. We have carried out conservation works, renovations and complete reconstructions of historic stained glass windows in old churches and other buildings of historical value. We have also completed a lot of original works, based on the concepts provided to us or created by us from scratch, and an impossible to estimate number of smaller orders. We have worked all over the country and abroad, in metropolises and small villages.
Since the picture, especially painted with stained-glass light, speaks much better than words, we invite you to view the list of Vitro's projects, built mainly on the basis of photos from the course of work, and above all – their effects.
To contact us, you can use the contact details provided below or use the form: